Our cosmetics and personal care testing expertise goes a long way in supporting formulators and manufacturers develop safe and effective products. Our laboratory conducts testing for cosmetics, sunscreens, personal care actives, IPA & ethanol-based hand sanitizer and OTC Topical Antimicrobial Drug Products (21 CFR).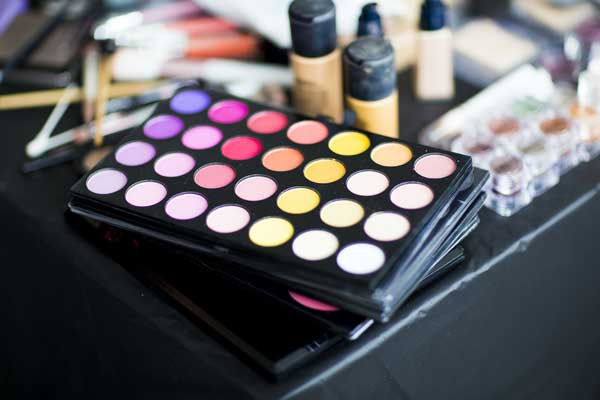 Cosmetics and Personal Care Products
Cosmetic and personal skin care products can be a complex combination of ingredients and measurements. Whether you are a consumer or cosmetics manufacturer, it's important to confirm the safety of your products. Untested cosmetics are a serious issue and can cause illnesses from contaminated raw materials or final products that may contain hazardous chemicals and heavy metals, product preservatives or harmful microorganisms.
Product Ranges
Cosmetics
Personal Care
Baby Care
Skin/Body Care
Hair Care
Toiletries
Fragrances
Product Types
Sprays
Oils
Lotions
Creams
Gels
Butters
Pastes
Ointments
Sticks
Analytical Testing Services
Sunscreen and other cosmetic actives are analyzed by pharmacopeial methods (USP, FCC, AOAC) using chromatographic, spectroscopic or titrimetric technologies.
Preservatives are analyzed by in-house methods using chromatographic technologies.
Heavy metal contaminants are analyzed by pharmacopeial methods (USP, FCC, AOAC) using inductively coupled plasma or atomic absorption/emission spectroscopy technologies.
Stability and Shelf-Life Testing
Similar to other products, stability testing of cosmetics and personal care is necessary as they can naturally degrade over time. Exposing products to simulate real world conditions such as temperature and humidity over pre-determined periods of time can reveal the amount of degradation and loss of efficacy and allow for the prediction of an expiration date.
Stability Testing Formulations and Packaging
Microbiological stability: These evaluate the degree of contamination with bacteria, mold and/or yeast.
Physical and chemical integrity: Evaluation of changes to pH value, colour and fragrance, odour, texture and viscosity changes, emulsion stability (i.e. separation of product ingredients).
Packaging stability: What/if packaging effects have on the contained product.
When do you need to conduct Stability Tests
When developing new a product;
Reformulating an existing product;
Packaging has changed for an existing product;
Changes production method, vendor, or manufacturing facility
Cosmetics stability testing is available in real-time and as accelerated studies. Learn more about capabilities.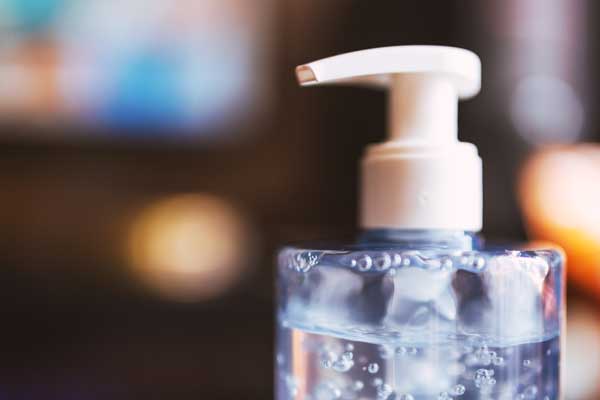 Hand Sanitizer Testing
Our testing services verify your products are compliant with the following safety and quality standards for Canada and USA:
Canada: Health Canada – Antiseptic Skin Cleansers Monograph
US: OTC Topical Antimicrobial Drug Products (21 CFR)
United States Pharmacopeia (USP)
Raw Materials and Formulation Testing
We test the following raw material components used in sanitizers and disinfectants to verify ingredients and screen for impurities to ensure the products are safe for use.
Ethanol Alcohol Testing:
Gas chromatography testing for ethanol purity, including ethanol content (up to 98.8%), methanol content, and other impurities.
Isopropyl Alcohol (IPA) Testing:
Testing is offered to standards such as United States Pharmacopoeia (USP), Federal Chemical Codex (FCC) testing and using in-house methods.
Assay and Impurity Testing:
Assay and impurity test for major components of alcohol-based hand sanitizers which includes volatile alcohols such as ethanol, methanol, n-propanol and iso-propanol using Gas Chromatography (GC) Analysis. Our analytical methodology (developed in-house) also uses Gas Chromatography to quantify fourteen of the common and some not so common impurities present in the finished product.
Efficacy Testing:
To demonstrate that the products are effective in the inactivation or removal of bacterial microorganisms from hands.
Finished Product Testing
Finished product testing of hand sanitizers to meet third party verification of applicable Industry and Regulatory Standards
Percentage of IPA in finished product
Percentage of ethanol in finished product
Chemical characterization of packaging