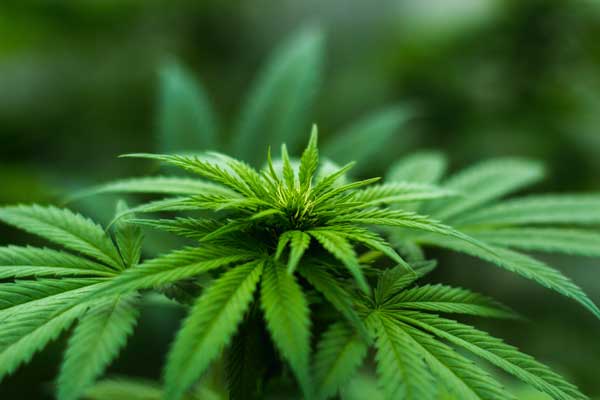 Our lab is licensed in Canada for cannabis testing. Our comprehensive analytical testing services includes terpenes profiles and strength, mandatory testing for pesticide active ingredients, residual solvents, microbiological contaminants and Nutrition Facts Label testing.
Cannabis and CBD Testing Overview
The right analytical laboratory partner can play a role in the success of your Cannabis brands. This requires a laboratory partner who can not only meet current regulations and as well, understand what is ahead.  Our expertise is built on the foundation of over three decades of work with Natural Health Products, Botanicals, and Pharmaceuticals.
We maintain strict testing protocols and methodologies to ensure you deliver quality, consistent, and safe cannabis products to your customers. Our well-equipped laboratory and skilled personnel can help you meet the updated Health Canada mandatory cannabis testing requirements that came into effect December 2, 2019.
Product Types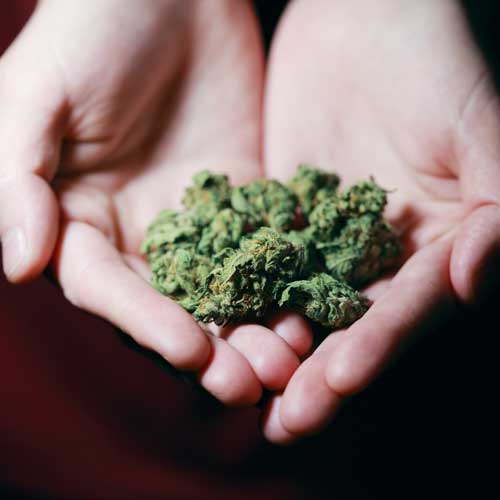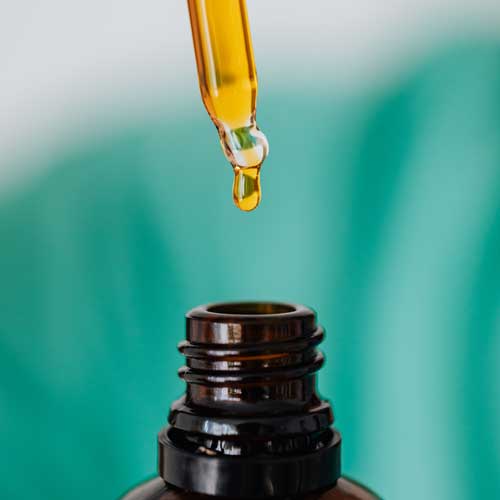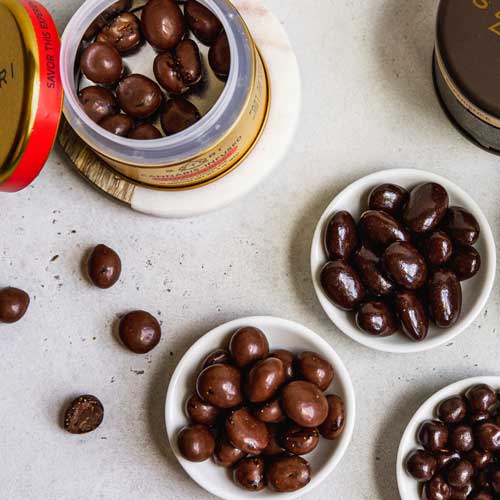 Testing Services
Terpene Profile Analysis
Terpene potency can change from plant to plant based on factors. It can be affected by climate, age of the crop and soil type as well significantly reduced by the heat used during the extraction process that is required to create a final product.
Terpene profile testing is important to consumers that want to know precisely what your flower or finished product contains. Our laboratory analyzes 21 primary terpenes of varying concentrations.
Potency
Potency testing for THC and CBD content is important in ensuring a high-quality product for your customers. Our laboratory conducts potency tests against potency standards to quantify how much THC and CBD is present in your cannabis product.
We perform chromatographic separation and quantitative monitoring of nine primary cannabinoids, including THC, THCA, CBN, CBD, CBDA, delta-8 THC,THCV, CBG, CBC.
Pesticides
We test cannabis for pesticide actives that is intended to be finished cannabis products for sale or export. For processors, we test batches, or lots to meet Health Canada's requirements before consumer use, and prior to further processing steps such as extraction or formulation. We test for the 96 pesticides active ingredients listed with Health Canada to ensure products are below the set limits of quantification (LoQ).
Mycotoxins
Cultivation conditions, transportation, storage, and processing of cannabis plants create an ideal environment for the growth of molds and fungi. If allowed to proliferate, they can begin to produce chemical mycotoxins which have been known to cause liver, kidney, and reproductive damage as well immune suppression.
Mycotoxin testing includes:
Aflatoxin: B1, B2, G1 and G2
Ochratoxin a
Heavy Metals
Our laboratory analyzes samples to quantify for heavy metals levels for the big four: mercury, lead, arsenic, and cadmium.
As a bio-remediator, cannabis will absorb heavy metals from the soil, water and fertilizer into various parts of the plant including the flowers where terpenes and cannabinoid acids are produced. Even though concentrations are at comparatively trace levels (in parts per billion or parts per trillion), they can still pose a hazard to cause harm to consumers so robust testing is required for detection and quantification.
Microbial Testing
Microbial testing in cannabis is a standard practice and a Health Canada requirement. cannabis grown in controlled environments with managed humidity and ventilation controls, and good growing practices (GPP) is generally less susceptible but can also become subject to microorganism contamination during processing, storage or during distribution stages.
We test for certain pathogenic microorganisms which typically are harmful even at low levels as they produce toxins that can cause a variety of symptoms to consumers. These include:
Total yeast and mold count
Total aerobic count
Bile-tolerant Gram-negative E. Coli
aureus
Salmonella spp.
aeruginosa
Water Activity
Measure of moisture content and water activity depending on type of product. Testing for water activity is considered a critical control point for prevention of microbial contamination. High water activity can affect stability by supporting mold growth during storage and transport of harvested buds and extracts.
We measure the percentage of moisture content per weight analysis to determine water activity.
Residual Solvents
Solvents are used to extract out cannabis concentrates like cannabinoids and terpenes. They include, alcohol, water (ethanol), hydrocarbon (hexane), propane, butane, among others. In some cases, impurities, or residual solvents remain in the final cannabis product so analyzing their concentration is a vital element of cannabis testing. In some cases, impurities, or residual solvents remain in the final cannabis product and analyzing their concentration is a vital element of cannabis testing.
We quantify residual solvents across Class 1,2 and 3 using headspace gas chromatography, the preferred method that allows only the volatile component of the cannabis sample to be measured.
Nutrition Facts Label Testing
General nutritional facts panel testing, especially for edibles, includes nutrient testing fat, carbohydrates, sugars, fibre, protein, calories, sodium, cholesterol, potassium, and calcium. Since quality can degrade over time due to conditions such as temperature, lighting, air and humidity, shelf life and stability testing determines how environmental conditions may affect product potency, contamination, colour, odour, and moisture.
We conduct  the following tests:
Hemp Testing (THC and CBD Quantification)
Water Content
Density
Oxidative Stability Testing (Peroxide Value, Anisidine Value, Totox Value)
Disintegration
Rupture
Weight Variation
Allergen Testing (Gluten)
Cannabis Testing for Exporters
We support Canadian licensed producers who are in the process of, or planning to export cannabis products, with testing to help meet regulatory requirements of destination countries.
Generally, import and export of cannabis products between countries is tightly controlled and subject to international drug conventions. For Canadian exporters, approval must be granted by Health Canada before shipment can occur. In addition to Health Canada approval and an export license, Canadian Licensed Producers require a Certificate of Analysis to demonstrate product quality by way of testing for THC content, composition, adulterants, potency, toxins, and pesticides levels.
Exporting Cannabis to Australia
Canadian Exporters will need to ensure that their products meet quality standards set by the Australian government's Therapeutic Goods Administration (TGA) standards.  Canadian Analytical laboratories is licensed by the Therapeutic Goods Administration (TGA). To meet this standard of licensing, our facility is subject to regular, stringent audits by TGA for full compliance with the Australian Code of Good Manufacturing Practice (GMP).
Other International Destinations
For shipments going to other international destinations, our laboratory can support CoA requirements for the specific countries based on their specific testing requirements.  Please contact us regarding your specific requirements.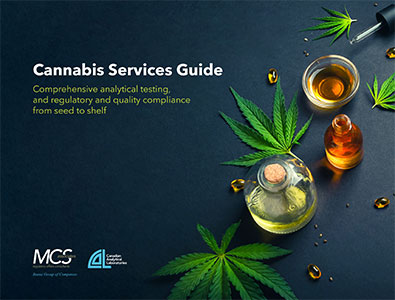 Download PDF Brochure 
Cannabis Services Guide
Complete the form below to request the brochure.
Regular Service for routine sample turnaround time is 7- 10 business days.
Rush Service available for 5 day and 2 day turnaround at additional rates.
Regular Service for routine sample turnaround time is 7- 10 business days. Rush Service available for 5 day and 2 day turnaround at additional rates.